Best Horny Goat Weed - Testosterone Booster for Men | Enhance Stamina, Performance & Libido Online in Pakistan
Best Horny Goat Weed - Testosterone Booster for Men | Enhance Stamina, Performance & Libido Online in Pakistan
HORNY GOAT WEED FOR MEN – also known as barrenwort, our premium horny goat weed capsules of 1000mg are said to increase energy levels, support physical workout performance levels at the gym and maintain natural stamina while increasing your sex drive
NATURAL TESTOSTERONE BOOSTER – Researched on 10,000+ users purchasing best sellers on Amazon, our advanced formula helps you feel stronger, healthier and more productive while turbocharging your muscle growth
ENERGY BOOSTER FOR MEN – Our Labsmen complex is formulated with leading sports nutrition CarnoSynbeta-alanine of 500mg, scientifically proven to support an increase in muscle carnosine and athletic performance while giving you extra strength and endurance
LIBIDO BOOSTER FOR MEN – Well formulated with highest rated male libido increasing herbs such as Maca root, Tongkat Ali (Longjack), Panax Ginseng, Saw Palmetto, L Arginine, Yohimbe our trusted herbal nutrition 1000mg of horny goat are said to increase sexual wellness, metabolism, atherosclerosis, osteoporosis, hayfever, and even fatigue
MALE ENHANCEMENT PILLS – Add our goat weed supplement like ultimate test booster to your daily routine for men's healthy sex with complete confidence. It is made in the USA, and GMP certified for your peace of mind. Or full money refund. Order now!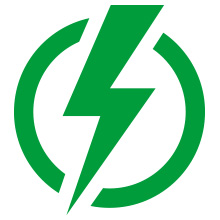 Powerful formula
With 13mg Icariin, Labsmen is 30% more potent with Horny Goat than leading products.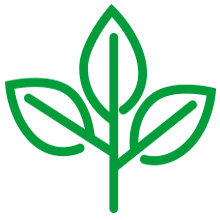 Natural blend
We commit to meticulously craft our products with most natural known ingredients.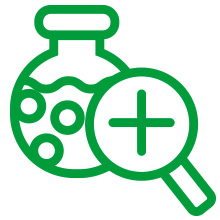 Proven formula
Our formulation is developed based on 10,000+ users purchasing best-selling products.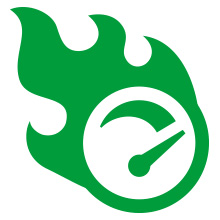 Highest quality
We ensure our products are of the highest quality to deliver quality results each time.
About LabsMen 2-in-1 Horny Goat Weed Extract
Once you hit 40 and beyond, it is normal to have the naturally declining testosterone.
Varying from men, some of these symptoms may include: decreased level of fertility, decreased sexual desire and sexual function, decreased bulk and strength of muscles, easier to get fatigue, and changes associated with the way on how you control your emotion.
One of the evidence-based ways to increase testosterone levels naturally it to take natural testosterone boosters.
Researched on 10,000+ users purchasing bestselling products on Amazon, Labsmen Horny Goat Weed is uniquely formulated to naturally boost testosterone levels while increasing energy levels, maintaining natural stamina and increasing your sex drive.
Order now to find out for yourself!
Important information
Legal Disclaimer
Statements regarding dietary supplements have not been evaluated by the FDA and are not intended to diagnose, treat, cure, or prevent any disease or health condition.
Ingredients
Horny goat weed extract (from 15:1 concentrate) (Epimedium sagittatum) (providing 13mg of icariins) 1000 mg Maca root (from 4:1 concentrate) (Lepidium meyenii) 250 mg Tribulus terrestris fruit (90% saponins) 600 mg Polypodium vulgare root powder 20 mg Eurycoma longifolia root powder (from 100:1 concentrate) 100 mg Saw palmetto berry powder (Serenoa repens) 20 mg Muira puama bark powder (Ptychopetalum olacoides) 20 mg L-Arginine HCl 20 mg Panax ginseng root (80% ginsenosides) 20 mg CarnoSyn® Beta-alanine 500 mg Yohimbe bark extract 10 mg Other Ingredients: Rice Flour, Gelatin, Tricalcium Phosphate, Vegetable Stearates, Silicates
Size & Weight
Size:
4.3 in x 2.2 in x 2.2 in
Related Products
Tags: Horny Goat Weed, Testosterone Booster, Booster for Men, Booster, Testosterone, L Arginine, Ginseng, Maca, Stamina, Performance, Libido