Horny Goat Weed for Men & Women with L - Arginine, Tribulus, Ginseng Pure Natural Herbal Energy Boost - Male Pills Supports Stamina, Performance & Drive, 60 Tablets
INCREASES DRIVE NATURALLY: ZEBORA Horny Goat Weed is a natural herb contains high levels of icariin which is a type of flavonoid that increase increase stamina, performance and energy levels in both men and women. Our Horny Goat Weed blend help to last longer and enjoy higher energy levels.
PROMOTES HEALTHY BLOOD CIRCULATION: In addition to increasing desire, our Horny Goat Weed supplement also supports holistic health. A healthy blood flow and relaxed muscles contributes to intensified sensations and mental alertness.Close the cover immediately after use.
PURE AND POTENT ENHANCERS: Added only the best ingredients to our Premium Horny Goat Weed, so that you can be equipped for anything. Our scientific formula is the perfect synergy of epimedium and other herbal energy boosters like Tribulus terrestris, Ginseng, L-Arginine and L-Citrulline. This natural formula help absorption so you can achieve better results than other Horny Goat Weed supplement in continued using.
HIGH QUALITY: ZEBORA Horny goat weed manufactured in the GMP, state-of-the-art facility. Every batch is third party tested to ensure the ingredients are safe, pure and potent. Our Horny goat weed is NON-GMO, free of gluten and soy.
100% NATURAL GUARANTEED: Our Horny goat weed guarantee POTENCY AND SAFETY UNTIL EXPIRATION DATE. We confidently back our health care products with a hassle-free, 30-day full-refund guarantee! (Note: May not suitable for people who need to taking prescription meds for a long time.)
About Horny Goat Weed for Men & Women

When it comes to finding ways to help boost natural energy & find a greater level of physical stamina, Our scientists from Harvard Medical School together with the doctors from Brigham and Women's Hospital, Massachusetts General Hospital set out to create this 10X strength ZEBORA Horny Goat Weed complex.
Horny Goat Weed, is known for helping to improve mental sharpness, energy levels & stamina.
Our unique Horny Goat Weed formula is a youthful enhancement natural herb supplement designed to support enhanced energy for both men and women. This Horny Goat Weed extract helps increase desire for a higher sex drive and lasting power. Make intimacy more satisfying that supports blood flow, fights fatigue, promotes healthy hormone balance and intensifies sensations.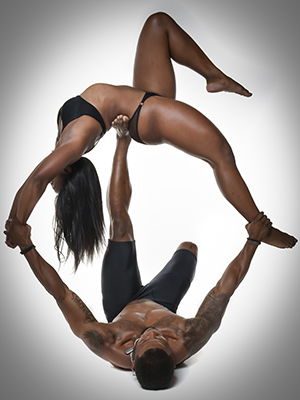 PREMIUM HORNY GOAT WEED COMPLEX
ZEBORA Horny Goat Weed Supplement uses otent Horny Goat Weed which have been used by MEN & WOMEN for centuries in Chinese herbal tradition.
By adding Truibulus terrestris, L-Arginine,L-Citrulline, Ginseng, curculigo orchioides, cistanche deserticola, rubus idaeus, morinda officinalis, lycim chinense, and Icariins, which is the active component in Epimedium (scientific name for Horny Goat Weed), it help to bring you the youthful energy you've been longing for without the jitters. This natural formula was scientifically formulated with just the right amount of each ingredient to maximize results. Take consistently for best results.
BENEFIT OF PREMIUM HORNY GOAT WEED COMPLEX
Stimulate Libido
Raises Stamina
Boost Energy and Performance
Remain Youthful Energy
Bring Back the Passion
Support Blood Flow
Improve Your Mood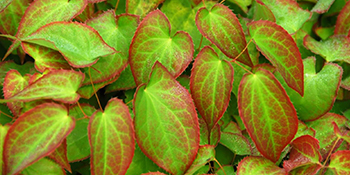 Safety and Efficiency are of First Importance
Full up-front disclosure of ingredients
Established product specifications for quality, purity and dose
Non-GMO, gluten free
No soy, dairy, preservatives, pigments, spices or artificial additives of non-food raw materials
FDA Disclaimer: These statements have not been evaluated by the Food and Drug Administration. This product is not intended to diagnose, treat, cure, or prevent any disease
NATURAL REVITALIZING HERB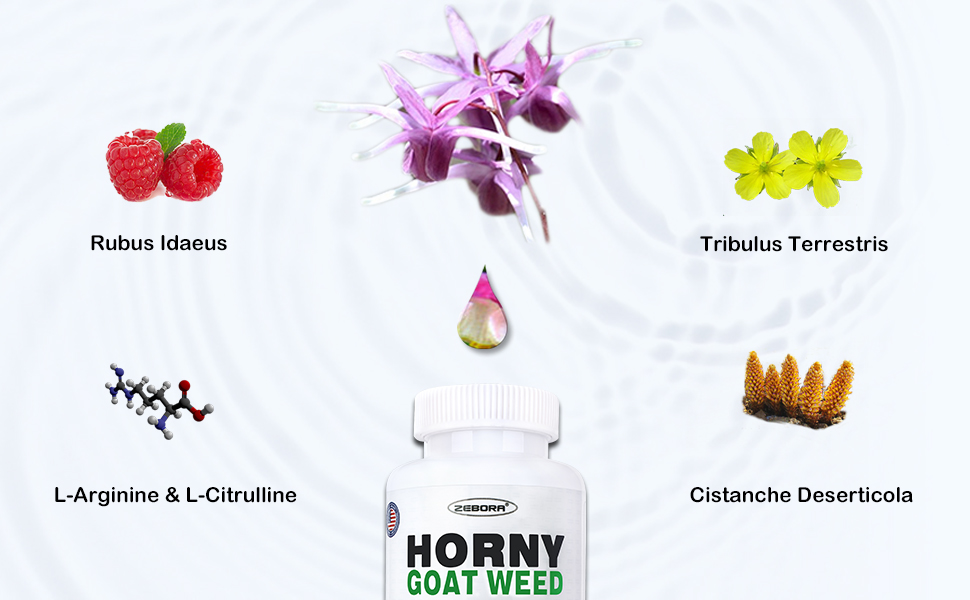 We make a point of using nothing but the finest natural and organic ingredients that you deserve to have.
Horny Goat Weed - Thanks to its icariin content, Horny Goat Weed has been used for centuries by both men and women for boosting performance, libido and revitalize the body. It works wonderfully well to help increase blood flow and lower blood pressure levels. The herb can also enhance energy levels.
Truibulus Terrestris - Tribulus has long been used in Traditional Chinese Medicine to enhance athletic performance or increase libido. Tribulus is also help to raise your levels of certain hormones, including testosterone and estrogen, and is help to increase testosterone levels.
L-Arginine - L-Arginine is an essential amino acid that converts into nitric oxide, thereby helping to promote healthy circulation, supports energy levels and lean muscle.
L-Citrulline - L-Citrulline is a naturally occurring amino acid. Research suggests that it results in reduced fatigue and improved endurance for both aerobic and anaerobic exercise. It might also help open up veins and arteries to improve blood flow and reduce blood pressure.
Eleutherococcus Senticosus, commonly known as Siberian Ginseng, is an herb for reducing fatigue. Help to improve physical performance, nourishes your body and comes with a whole host of positive effects.
Curculigo Orchioides, Cistanche Deserticola, Morinda Officinalis and other herbs help to boosting immune system, increasing testosterone levels, improve sexual performance and regulating endocrine system.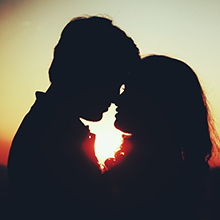 FAST ACTING AND GENTLE
Our extra potent formula are designed for superior absorption and bioavailability, so your body can get the most benefits from every dose. This gentle herbal supplement is a natural alternative to other energy boosters on the market, allowing you to live up to your full potential.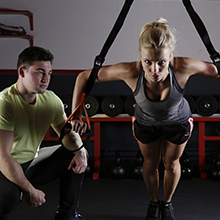 10X STRENGTH FOR MAXIMUM EFFECTIVENESS
With 13mg icariins and 10 unique ingredients ZEBORA expertly-crafted Horny Goat Weed Blend is 10x more potent than leading Horny Goat Weed products.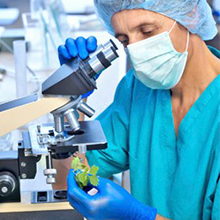 HIGHEST QUALITY
When it comes to your health, you deserve the best! Our carefully chosen ingredients are the foundation of our company, allowing us to deliver on our mission of helping people live healthier. We take pride in delivering the highest quality products.
SUGGESTED USE
Take 1-2 Horny Goat Weed tablet(s) daily preferably and use consistently for best results.
Important information
Safety Information
Do not exceed recommended dose. Pregnant or nursing mothers, children under the age of 18, and individual with a known medical condition should consult a physician before using this or any other dietary supplement. Do not use if seal around cap is broken or missing. Always consult your physician or licensed qualified healthcare professional before using this product. If you begin to experience any side effects, consult your doctor and discontinue use.
Legal Disclaimer
Statements regarding dietary supplements have not been evaluated by the FDA and are not intended to diagnose, treat, cure, or prevent any disease or health condition.
Ingredients
Horny Goat Weed, Tribulus Terrestris, Rubus Idaeus,L(+)-Arginine, L-Citrulline, Cistanche Deserticola, Morinda Officinalis, Lycium Chinense, Eleutherococcus Senticosus, Curculigo Orchioides
How to Use?
Direction: If taking Horny goat weed for boosting energy levels, take 1 tablet daily preferably with food. For increasing Stamina, Performance & Drive, please take 4 tablets 2 hours in advance or as directed by a healthcare professional.
Size & Weight
Size:
2.0 in x 3.0 in x 3.0 in
Weight:
90.00 g
Related Products
Tags: Herbal, Horny, Goat Weed, Horny Goat Weed, Energy, Booster, Men, Women