Pure Horny Goat Weed Extract with Maca Powder USA Made Online in Pakistan
Increase stamina – Not only will you experience higher drive, our Horny Goat Weed formula also supports your stamina levels. Become more energetic throughout the day with this pure herbal product.
Horny Goat Weed – A well-known herb from China, Horny Goat Weed helps increase desire and boosts energy. This drive enhancer is a best-selling supplement commonly used by both men and women.
USA made – Phytoral is a company that always puts quality first. We manufacture all supplements within the United States, and our facilities are GMP certified and FDA registered.
Improve circulation – Our supplement contains L-Arginine, a natural amino acid. Research suggests that it can help improve blood circulation and support heart health. Experience optimal performance!
Potent blend – In our formula, we have included only the most potent ingredients for maximum results. This is a natural supplement with Mucuna Pruriens, Muira Puama, Panax Ginseng root, and Tongkat Ali Powder.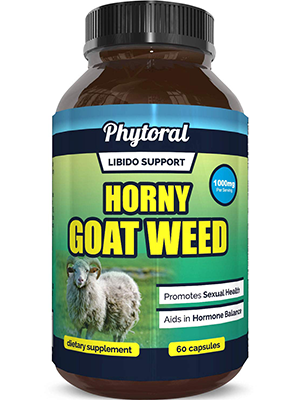 Have you noticed a decline in your vitality and vigor? It could be a fact of life that comes with age and stress. If you miss the energy you used to have or are looking for that extra kick to rise you to peak performance, Phytoral's Horny Goat Weed is what you need and is perfect for men and women. Our sophisticated blend of herbal ingredients is designed to provide the maximum benefit for your mind and body. Help clear brain fog and restore mental clarity and recover from exercise quickly.
Benefits of Pure Horny Goat Weed Extract
Enhance Libido
Boost Energy
Clear Brain Fog
Reduce Fatigue
Relieve joint pain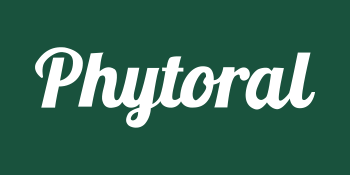 At Phytoral, we believe in the power of nature. For thousands of years, ancient civilizations all around the world have utilized herbs and botanicals to enhance beauty and health, naturally. We take age-old wisdom and fuse it with modern science to develop health and fitness products that help you balance your body. Our priority is making you look and feel your best, and our products are made with high-quality natural ingredients that leave you feeling full of energy and vitality.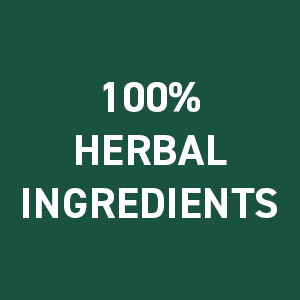 Performance Enhancer
Horny Goat Weed is a powerful vitality enhancer for men and women. Epimedium Sagittatum and Maca Root Powder form the foundation of this supplement to energize you. Our potent blend of herbs contains a strong, fast acting formula that will rejuvenate you from head to toe and increase your stamina and endurance to give you energy that will stay with you throughout the day.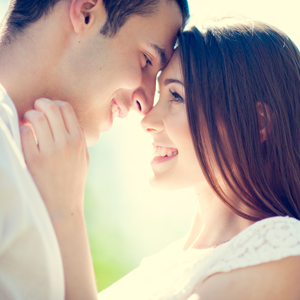 Energizing Formula
Feel a youthful burst of revitalizing energy throughout your body. Clear away brain fog and fatigue and regain your confidence and comfort to take on the day. Reduce uncomfortable joint pain through your body that can assist in your workout routine and overall well being. Enjoy a restored sense of vigor and a rejuvenating clarity.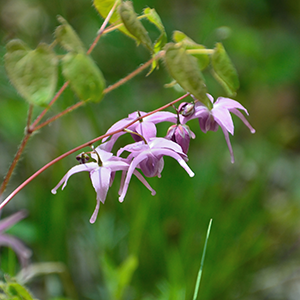 Potent Blend
Our herbal Horny Goat Weed is a potent blend designed to give you maximum benefit. Get a boost to help with your physical activities, restore a strong sense of intimacy at home, and be comforted with an overall improved sense of well being. Reduce stress, aches, and pains with our Goat Weed supplement. Don't just feel good, feel great!

Important information
Safety Information
Do not exceed recommended dose. Not intended for children or pregnant/nursing mothers. Individuals taking medication or have known medical conditions should consult a doctor before using. Discontinue use if adverse reactions occur. Not intended to diagnose, treat, cure, or prevent any disease. KEEP OUT OF REACH OF CHILDREN. DO NOT USE IF SAFETY SEAL IS DAMAGED OR MISSING. KEEP BOTTLE CLOSED TIGHTLY AND STORE IN A COOL, DRY PLACE.
Legal Disclaimer
Statements regarding dietary supplements have not been evaluated by the FDA and are not intended to diagnose, treat, cure, or prevent any disease or health condition.
Size & Weight
Size:
4.0 in x 2.0 in x 2.0 in
Weight:
90.00 g
Related Products
Tags: Horny Goat Weed, Maca Powder, Booster, Energy Booster