Nutricost Biotin (Vitamin B7) 10,000mcg, 240 Capsules - Gluten Free, Non-GMO
Biotin(Vitamin B7) - 240 Capsules With 10,000 MCG's Of High Quality Biotin Per Capsule
240 Capsules Per Bottle (240 Servings)
1 Serving, Just 1 Capsule
Nutricost Biotin is Non-GMO, Gluten Free, and 3rd Party Tested
Made in a GMP Compliant, FDA Registered Facility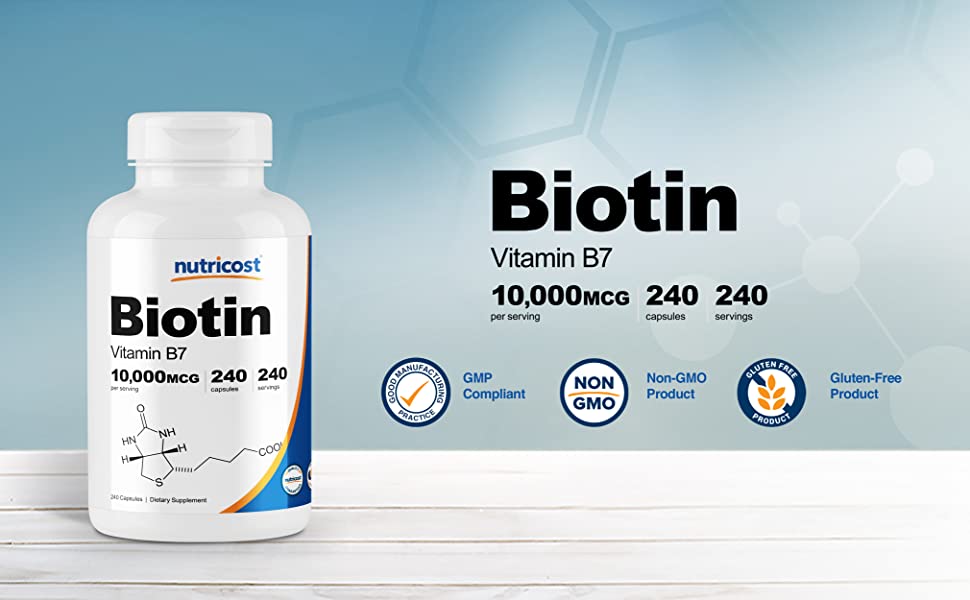 Biotin (Vitamin B7) is also commonly known as Vitamin H. Nutricost Biotin is high quality, potent and made for you. Biotin is found in several food sources. However, it can still be difficult to make sure your body is getting all the nutrients that it needs. Nutricost makes vitamin B7 supplementation easy! Stay on top of your life with Nutricost Biotin.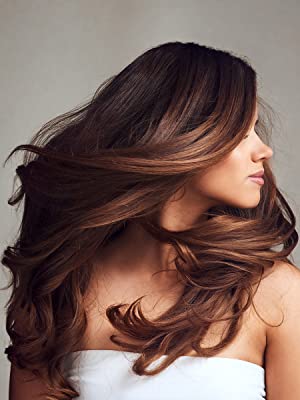 Nutricost Biotin (Vitamin B7)
Fill the gaps in your nutrition with Nutricost.
It's time to check out Nutricost Biotin! Nutricost Biotin capsules contain 10,000 MCG of potent, high-quality Biotin in each serving. This supplement is non-GMO, gluten-free, and made in a GMP compliant facility. Lid may be either white or blue.
Potent & High Quality Biotin (B7) Capsules
Made in a GMP Compliant Facility
10,000 MCG of Biotin Per Serving.
240 Capsules Per Bottle
240 Servings Per Bottle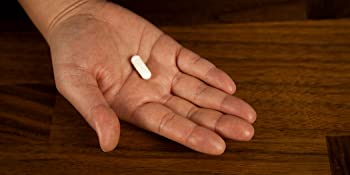 One serving, One Capsule.
Make sure you stay on top of your vitamin B7 intake with Nutricost Biotin.
Easy To Take Capsules
Just 1 Capsule Per Serving
Non-GMO
Gluten Free
Soy Free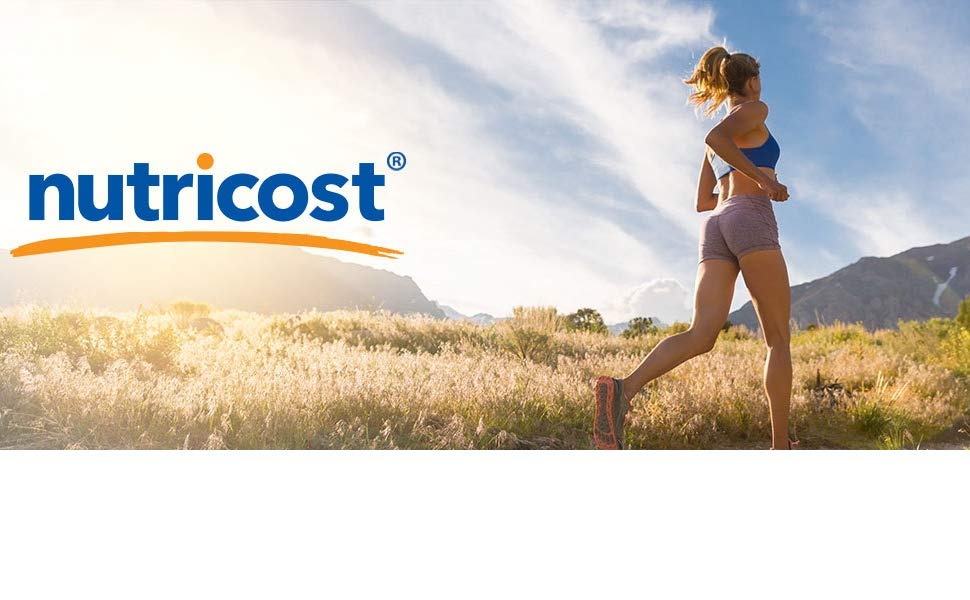 About Nutricost
ONLY WHAT YOU NEED, NOTHING YOU DON'T
We've simplified our entire philosophy down to that single concept. This motto is what drives us to find the highest quality sources of the purest ingredients for each supplement we offer. From single ingredients to our simple formulations for targeted effects, each of our supplements stays clear and simple with what they provide.
These statements have not been evaluated by the FDA. This product is not intended to diagnose, treat, cure or prevent any disease.
Important information
Legal Disclaimer
Statements regarding dietary supplements have not been evaluated by the FDA and are not intended to diagnose, treat, cure, or prevent any disease or health condition.
Size & Weight
Weight:
90.00 g
Tags: Gluten Free, nutricost biotin, Vitamin B7