BREASTMAX PLUS BREAST ENHANCEMENT FORMULA DIETARY SUPPLEMENT BREAST ENLARGEMENT WITHOUT SURGERY
When it comes to the enhancement of the physical beauty of women, bigger breasts are all the time part of the list. That's why lots of women look for ways to improve their breast size. Physical beauty increases their confidence. If you are thinking of getting well-shaped bigger breasts, there are two available options. It is either buy breast enlargement or enhancement pills/tablets or through a surgical procedure. Wherever you explore the internet, the TV channels, or women's magazines, all are bombarded with advertisements to buy breast enlargement or enhancement pills/tablets. There are ranges of brands existing in the marketplaces and online shops that endorse these pills. All of them are alleging to be effective which is why many women try to take these supplements.
BREAST MAX Plus is a natural, high power nutritional supplement manufactured to enhance the firmness, shape, and size of breasts. Breast Max Plus breast enlargement or enhancement pills/tablets blends the premier quality and most powerful bust-enhancing vitamin ingredients accessible in an FDA certified and GMP qualified facility in the USA with the strictest protection values.
Ingredients
Vitamin E
Fenugreek Extract
Fennel Seed
Dandelion Root Powder
Dong Quai Root Extract
Blessed Thistle Root Powder
Kelp Powder
Watercress Powder
L-Tyrosine
How to Use
The exclusive formula is intended to support enlargement in firmness and energy by taking 2 dosages daily for a month or two. This supplement is not useful for teenagers and the women who are pregnant or nursing are also not allowed to take it as well.
With the exact measurements of key ingredients, Breast Max Plus breast enlargement or enhancement pills/tablets provide successful support for usual breast size enlargement and enhancement without persistent surgical procedure.
Pros and Cons
Pros
The product is exactly produced to naturally enhance breast size
They not only make breasts look bigger but it also increases the real breast size
It can enhance the firmness of the breasts
Enlarge the curves of the bust
No weight gain after using this product
Cons
Amend any physical body structure is the extent of time before you can see observable results
The supplement requires regular use by following instructions strictly
It may take a couple of months before it can show the results
If you miss a dosage, it could send you right back to square one
Product Description
The revolutionary Breast Max Plus formula contains the most active ingredients of any competitor in the market. Our precise and advanced blend of 100% all-natural herbs have been shown to help increase Bust size naturally, safely and effectively. Fenugreek and our other ingredients are shown to be an effective support for curve and breast enhancement. Traditionally, surgical methods were considered the only way to achieve permanent and desirable alterations to the shape of breasts. Advances in modern science have led to new options however, including herbal supplements. Today, these products have become fairly common in the beauty and health industries, and there is no shortage of new entries trying to place a stake of their own in the market. The advantage of herbal bust enhancement is that it is unsurprisingly painless in comparison to surgical methods. There is no need for a recovery period, and as long as allergen and toxicity information is taken into account, herbal enhancement carries zero risk of deformities and complications.
Product Feature
NATURAL BREAST ENHANCEMENT: No weight gain or negative side effects.
MAXIMIZE YOUR CURVES: Increase your breast size by up to 30%!
HIGH STRENGTH FORMULA: Our custom formula utilizes the top natural ingredients including fenugreek for maximum breast enhancement
SAFE AND APPROVED: Manufactured in a GMP certified, FDA approved facility under the most stringent safety standards
SATISFACTION GUARANTEED: 60-day money back guarantee! We are confident Breast Max Plus will work for you!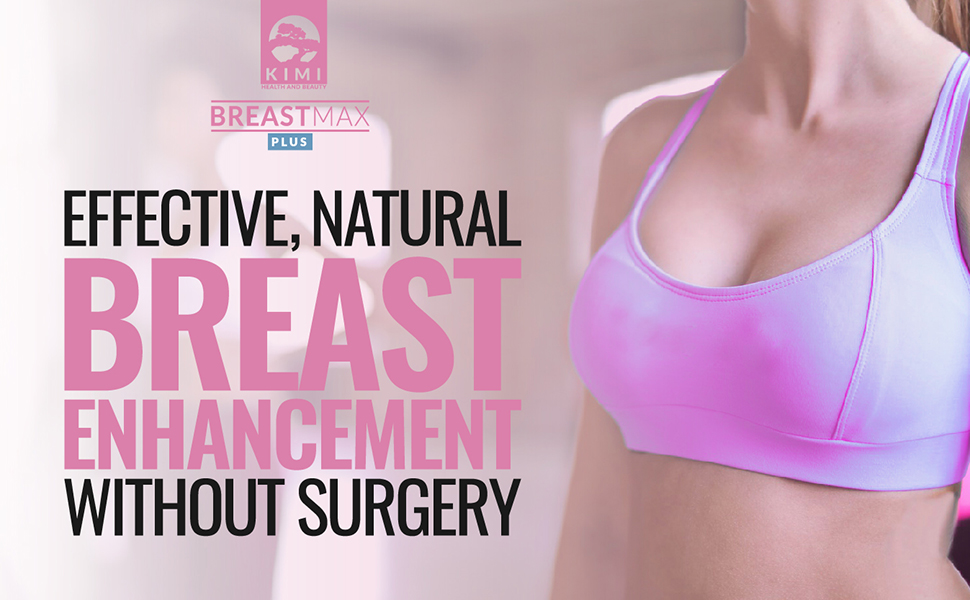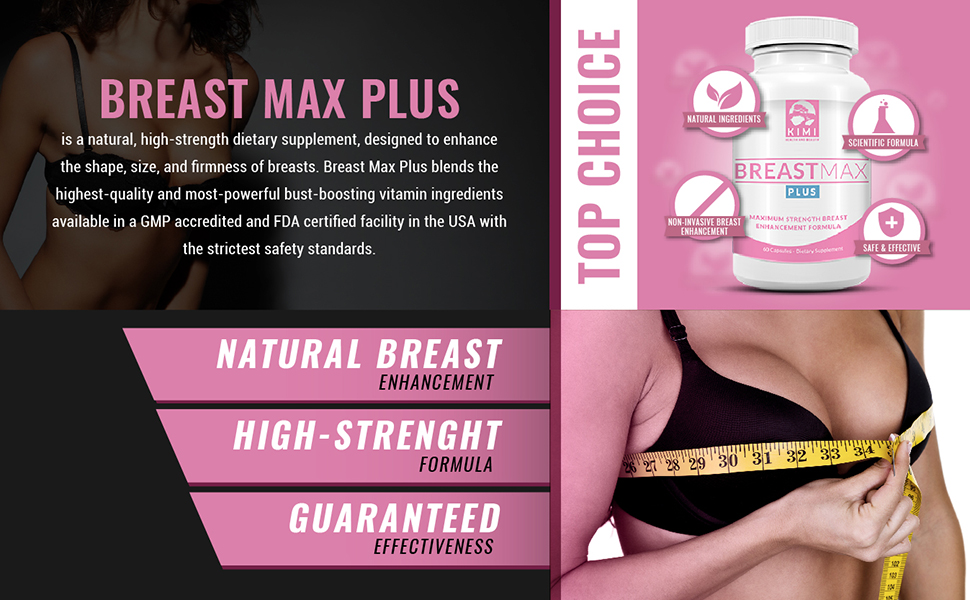 Product Information
Shipping pack Dimensions
5x 2.4 x 2.4 inches
Shipping pack weight
0.15 pounds
Binding
Health and Beauty
Manufacturer
Wabi Sabi Industries
Model
B01H5XEID4RCM
Studio
Wabi Sabi Industries
Product Group
Health and Beauty
Publisher
Wabi Sabi Industries
Package Quantity
1
Part Number
BMP
MPN
BMP
EAN List
0697691541655
UPC List
697691541655
Size & Weight
Size:
5.0 cm x 2.4 cm x 2.4 cm
Weight:
25.00 g
Related Products
Tags: BreastMax Plus, Breast Enhancement Formula Dietary, Breast Enlargement Without Surgery