Replacement Ear Pads Ear Cushion Kit for Bose QuietComfort QC 2 15 25 35 AE2 AE2i AE2w Sound True Sound Link Headphones
Perfect Fitting --- Professionally engineered for Bose QC2/ QC15/ QC25/ QC35 I/ QC35 II/ Ae2 / Ae2i / Ae2w/ Sound True Around-Ear/Sound Link Around-Ear Headphones
Maximum Wearing Comfort --- Manufactured with ultra-soft Protein Leather and memory foam to maximize wearing comfort and longevity
Uncompromised Noise Cancelling --- We adopted high quality noise-isolation memory foam to ensure that there is no studio quality and noise cancellation degraded after the headphone cushions replacement
Easy Installation --- Simply remove your previous ones and install this replacement earpad, cushions align with mounting posts inside the headphone ear cups, snap easily into place. Comes with free opening tool which makes replacing even easier
24 Month Money-back Warranty --- Package includes one pair ear pads and one pair dustproof scrim. We provide 100% money back or replacement during warranty period. Please don't hesitate to contact us if you have any questions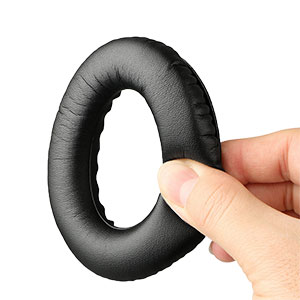 High Quality Memory Foam
The high quality memory foam helps maintaining the original auto quality and noise cancellation.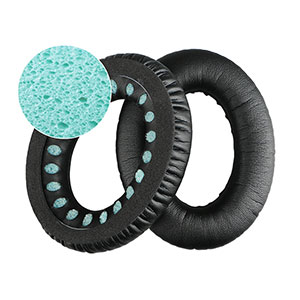 Soft Protein Leather
The protein leather is soft and breathable, delivering a comfortable wearing experience.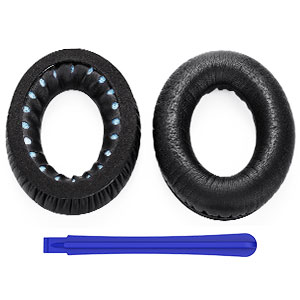 Removal and Installation Tool,/h3>
Comes with removal and installation tool, making the replace procedure much easier.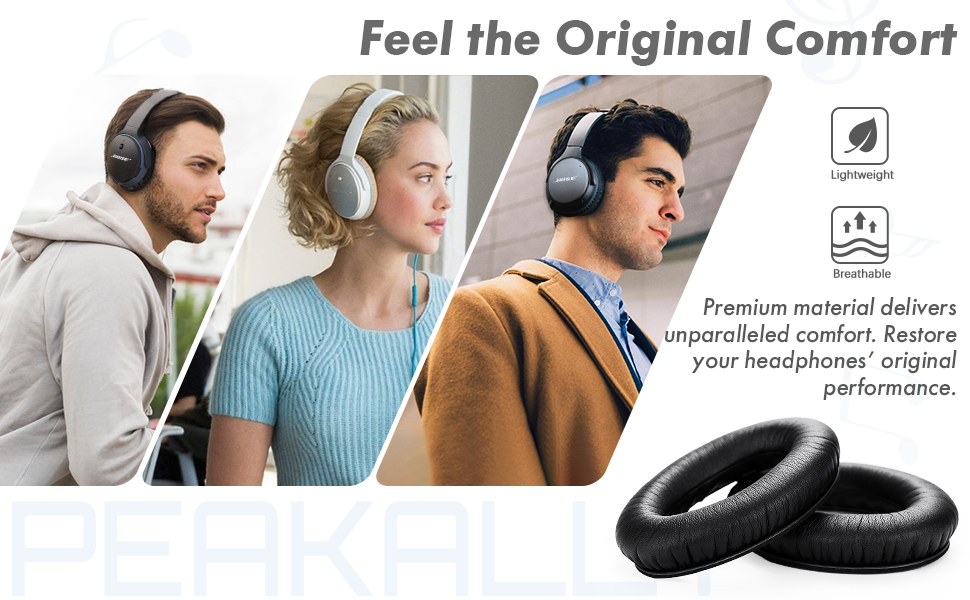 Compatible with:
These pads provide long-term comfort with your Bose headphones. Suitable for Bose QC2/ QC15/ QC25/ QC35 I/ QC35 II/ Ae2 / Ae2i / Ae2w/ Sound True Around-Ear/Sound Link Around-Ear Headphones.
Specifications:
Material: foam and protein leather
Color: Black
Size: 10 x 8.0 x 1.8 cm
Installation:
Pull off the previous ear pads and dustproof scrim
Peel off the sticker on the dustproof scrim
Tape the foam mats inside the headphone cup
Push the earpad ring under the plastic hooks until you hear a clicking sound
Package includes: 2 x Earpad 2 x Dustproof Scrim 1 x Opening Tool
Note: Headphones are not included.
Size & Weight
Size:
10.0 cm x 8.0 cm x 1.8 cm
Weight:
25.00 g
Colors
BLACK
Tags: earpads, EarCushion, quietcomfort, bosequietcomfort, QC2, qc15, qc25, qc35, AE2, AE2i AE2w, soundtrue, sound link, headphone