Hairfinity Hair Vitamins - Scientifically Formulated with Biotin, Amino Acids, and a Vitamin Supplement that Helps Support Hair Growth USA made Sale in Pakistan
Hairfinity Hair Vitamins - Scientifically Formulated with Biotin, Amino Acids, and a Vitamin Supplement that Helps Support Hair Growth USA made Sale in Pakistan
UNIQUE FORMULA - A blend of bioactive vitamins, minerals and nutrients. Includes 2500mcg Biotin which promotes growth and maintenance of existing hair and nails.
EXCLUSIVE CAPILSANA COMPLEX - Provides the hair with it's naturally occurring building blocks through the strengthening amino acids in Hydrolyzed Collagen, sulfur-containing MSM for vitality, and hair boosting Horsetail with silica.
HAIRFINITY SUPPLEMENTS - Suitable for women and men. Fills in the gaps left by your regular diet to provide your body with the nutrition it needs for healthy hair.
TARGETED TREATMENT - Each ingredient in HAIRFINITY Healthy Hair Vitamins was specifically chosen for the special role it plays in helping create the ideal environment for healthy hair to thrive.
These statements have not been evaluated by the food and drug administration. Manufacturer Warranty Included If Purchased From Brock Beauty.


Hairfinity Healthy Hair Vitamins
Experience Infinite Health, Infinite Length and Infinite Results. Hairfinity Healthy Hair Vitamins work from the INSIDE OUT, giving your hair what it needs to look and feel it's healthiest.
Featuring the exclusive Capilsana Complex to encourage healthier, stronger, longer hair.
Provides the building blocks for complete hair transformation.
Formulated with a unique blend of bioactive vitamins and nutrients.
For all hair types and textures.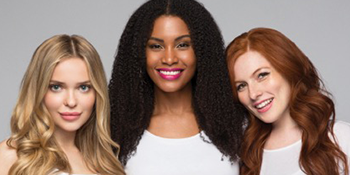 Empower Your Hair... Infinitely
Founded on the belief that healthy hair starts from within, Hairfinity products revitalize hair from the inside out.
Created using safe, natural ingredients in formulas that are customer proven.

Important information
Indications
promotes healthy hair growth, protects against dryness, increases the elasticity of the hair's cortex
Legal Disclaimer
These statements have not been evaluated by the FDA and are not intended to diagnose, treat, cure, or prevent any disease or health condition.
Ingredients
Biotin: Biotin promotes healthy hair growth and protects against dryness. Increases the elasticity of the hair's cortex, thus preventing breakage. Helps produce keratin that prevents hair loss. Niacin (Vitamin B3): Niacin promotes scalp circulation Pantothenic Acid (Vitamin B5) - prevents hair loss. Vitamin A: Vitamin A is an antioxidant that helps produce healthy sebum in the scalp. Vitamin C: Vitamin C is an antioxidant that helps maintain hair and skin health. Vitamin D: Vitamin D helps prevent hair shedding which is critical to a voluminous fuller head of hair. Vitamin B12: Vitamin B12 is essential to the formation of healthy red blood cells and helps transport oxygen to the scalp and follicles, which is required to sustain hair growth. Vitamin B Complex: Vitamin B Complex nourishes and supports a healthy scalp environment and healthy hair growth. Deficiencies in these vitamins can lead to hair thinning, hair loss, graying, and weakening of the hair structure. Silica: Due to its ability to maintain collagen, Silica helps maintain the hair's elasticity and helps keep the hair lustrous. MSM: The sulfur provided by MSM is required for healthy collagen and keratin, which are essential to healthy hair growth.
Directions
Adults: take two capsules per day.